Finally, what you've all -- "all" being "all three of you who will actually read this" -- been waiting for: Photos from the big Arcade Fire/LCD Soundsystem/Blonde Redhead/Les Savy Fav extravaganza this past Saturday on Randall's Island.
If you're looking for photos of the actual performances, look elsewhere, because I only got one, and this is it:
Here's Richard Reed Parry of the Arcade Fire.
=:=
If you ask me, the order should have been reversed, and they all should have been opening for Les Savy Fav.
=:=
Here's me, in one of my more "hard-core" moments, with my friend Ben.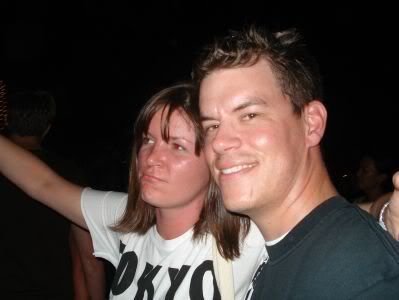 =:=
Jenny and Ben, having been raised in Montana, are undercover mulletheads. After the show we went to an Irish pub, where these two un-ironically played Slayer and Ted Nugent songs on the jukebox.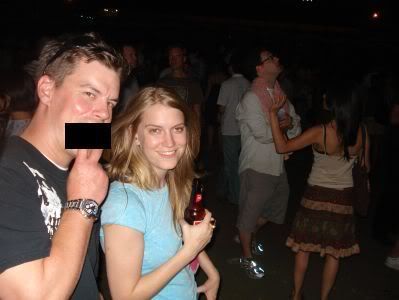 I think this photo just about sums it all up.